The Blog Guidebook
Well hello there,
Have you heard about this?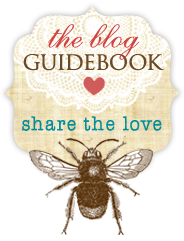 You should. I mean, you should go check it out and tell me what you think.
And they are doing a
give away
too. I won the last one.
I like the Blog Guidebook because it really is a great resource for learning all about blogs and networking and finding other bloggers too. And lets face it folks, I need all the help I can get.